Majella isn't just a contemporary gem of a luxury ski chalet; it's a gem nestled in the crown of modernist alpine living, the architect-planned mountain village Dinner Plain.
Planned in keeping with the vision of Peter McIntyre, who designed most of the town's buildings, the house sits comfortably within its surroundings while distinguishing itself through numerous notable design features. McIntyre, who determined the visual vocabulary of the town, was inspired by the Australian alpine cattlemen's huts, many now heritage-listed, dating back to early colonial days.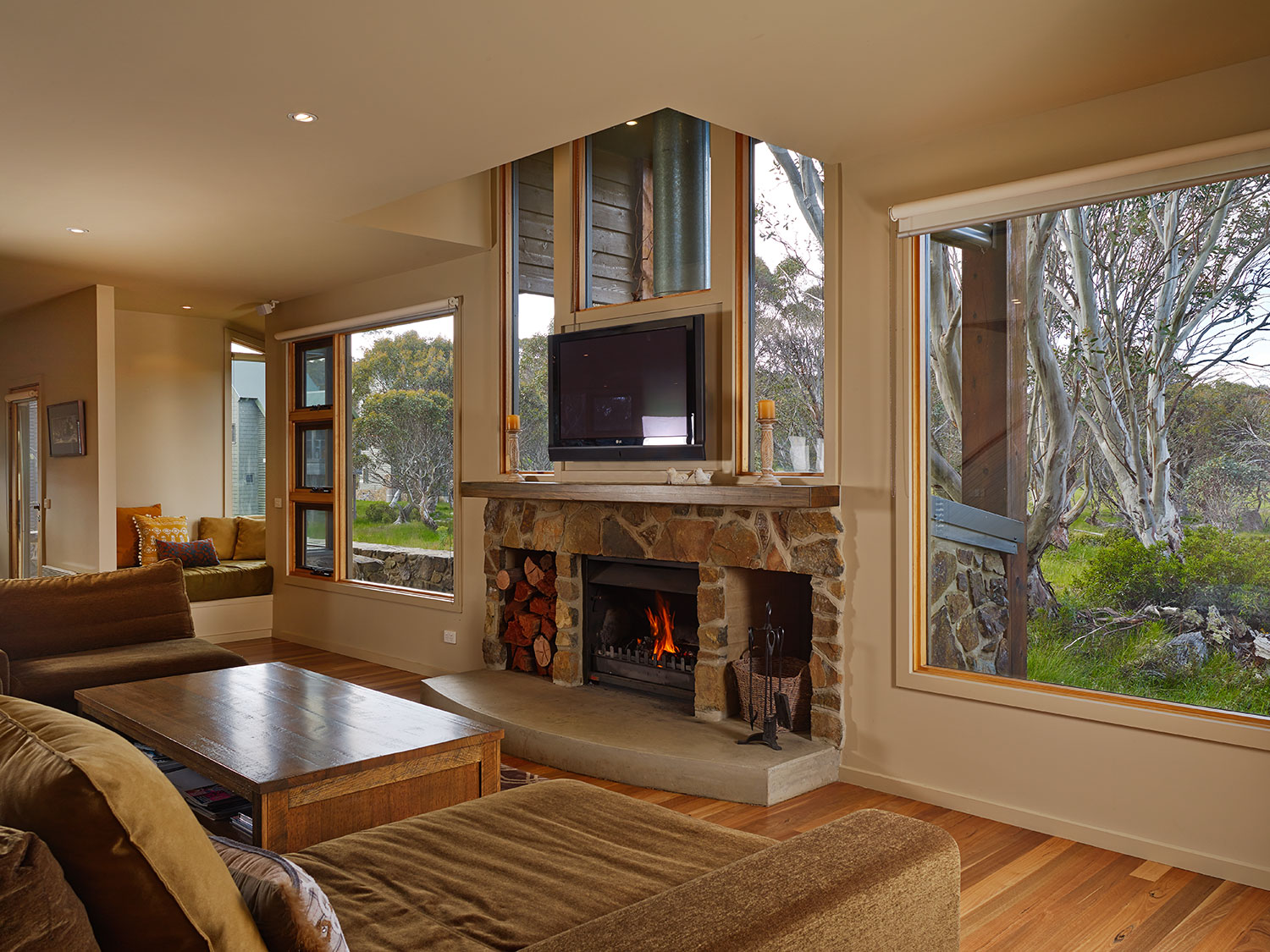 The use of stone, timber and corrugated iron salutes this heritage, but that's where the similarities end. A modern-day Dinner Plain house like Majella offers a lot more than a shelter from the elements. Sunjoule Design created a comfortable home whose design language is rooted firmly in the here and now. Despite its considerable size, the many grouped towers that make up the building, perhaps a nod to the pitched corrugated iron fire boxes and chimney structures of the heritage huts, break it down visually, adding interest.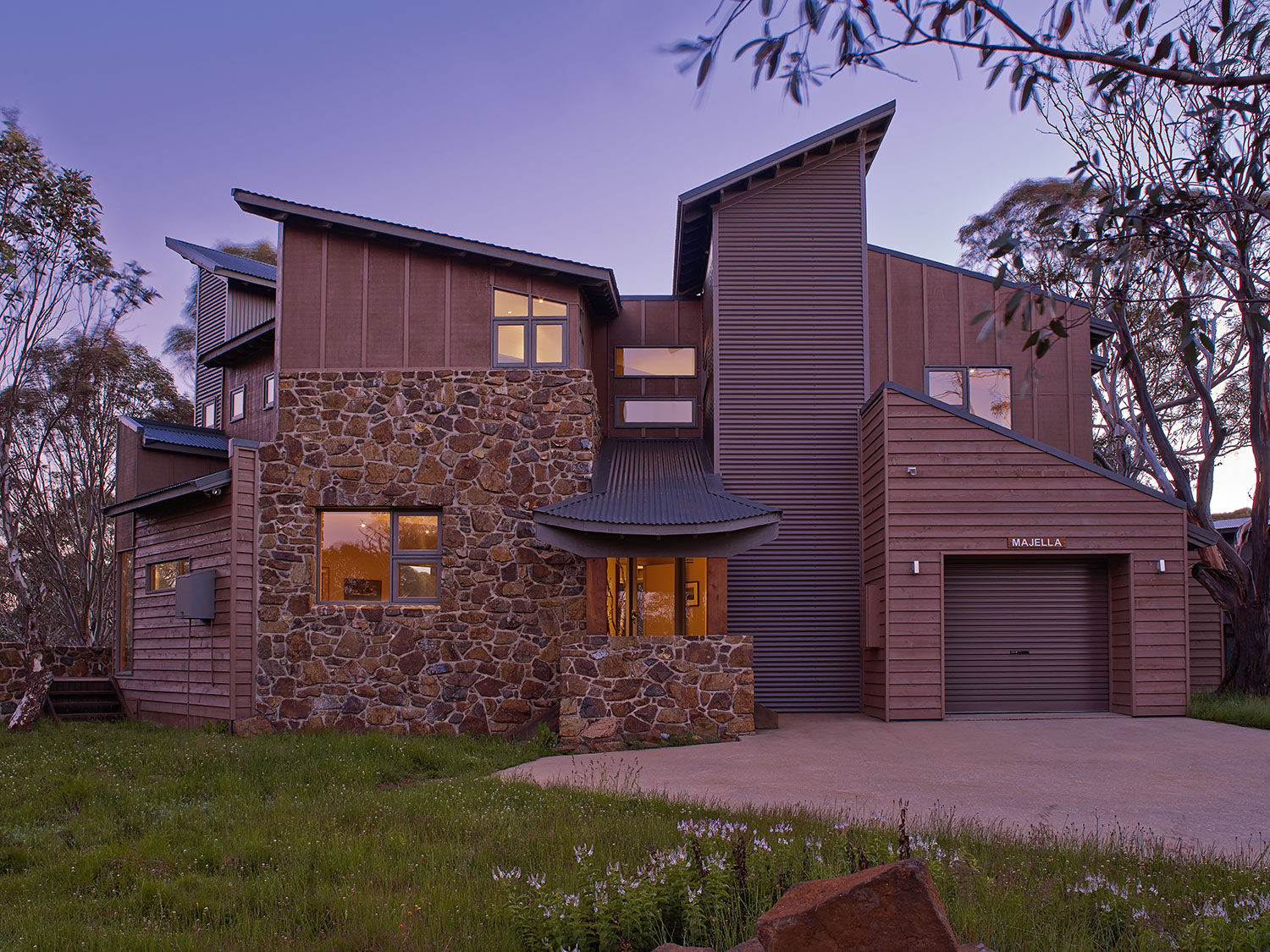 Inside, the key attraction is clearly the spacious living area. The large north-facing window panes let in the sun, welcome for both warmth and light, and allow the eye to wander. The only architectural feature to distract from the soothing view is the ample stone fireplace, otherwise the silvery snow gums and carpet of alpine grasses outside take centre stage, highlighted by snow in winter and wildflowers in summer.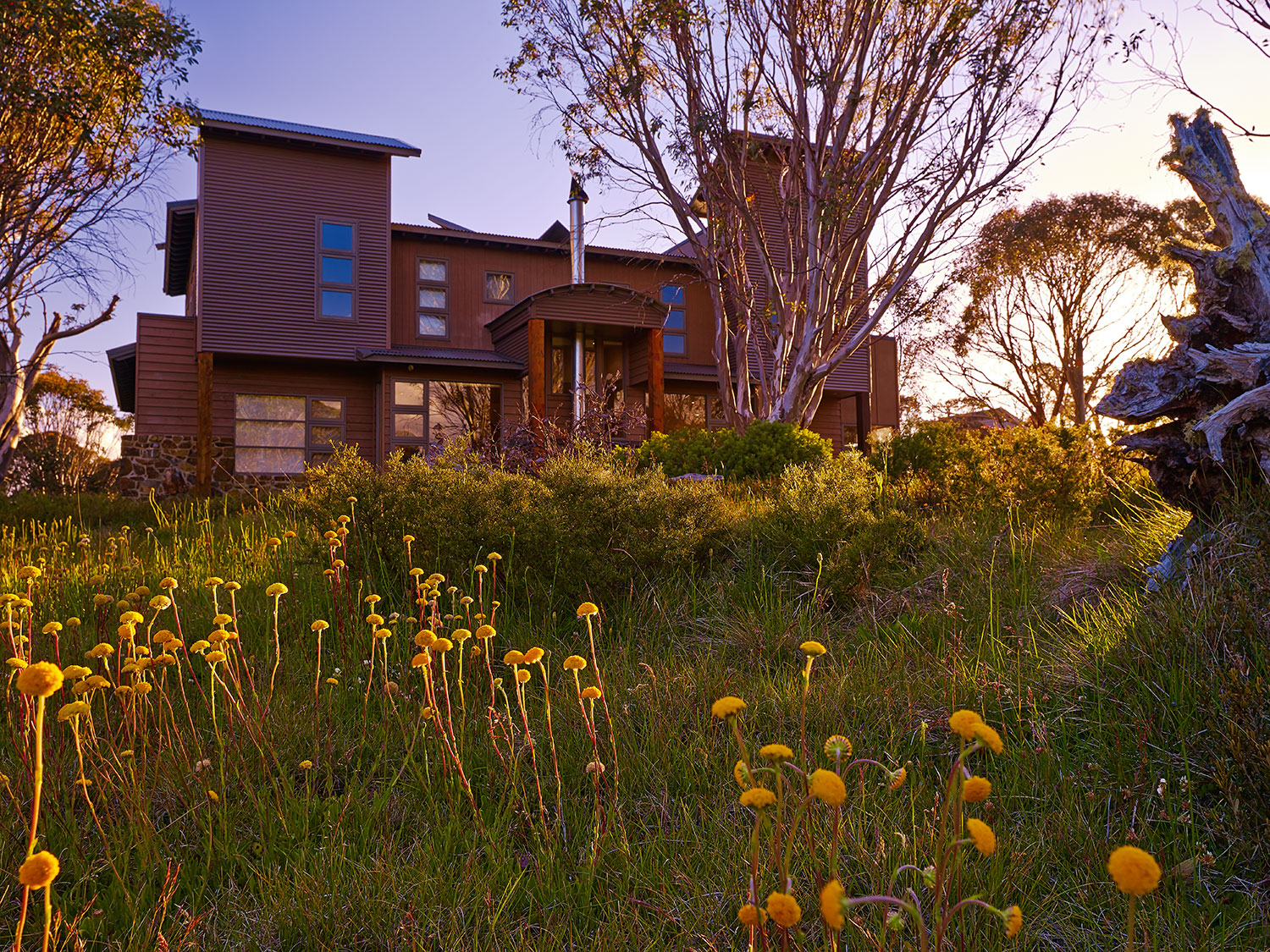 A bright, airy living room extends seamlessly into a large dining area and at an angle from there into the kitchen. The open-plan approach continues outside, where steps from the decking adjoining the dining area lead directly into the surrounding bush, with not a fence, wall or hedge in sight.
Upstairs, the light-flooded landing leads to five bedrooms, two of which are en-suite. Acknowledging the fact that the house accommodates 12 guests, several niches are carved out for quiet time in a personal space. In addition to the bedrooms and games room, the window seat tucked away at the side of the lounge is the perfect place for a little privacy shared only with the gumtrees outside the window.
Project name: Majella, Dinner Plain
Architect: Sunjoule Design
Builder: R & R Van Heek Builders
Project type: Contemporary ski chalet
Location: Dinner Plain, Victoria
Accommodation bookings:
alpine-getaways.com