In recent years standards in quality Australian architectural design have moved in positive leaps and bounds. Today, structures not only fit harmoniously within their surroundings, they are designed to be both ecologically and economically responsible as well as providing beauty and comfort for their occupants.
One example that meets these high standards, combined with a creative flair for generously appointed luxury is High Country Victoria's The Kiln Houses. A collection of three houses designed by Melbourne architect Sally Draper and impressively dressed internally by Russell Grainger, these are not just comfortable holiday homes: they also pay homage to the Ovens Valley and its Italian migrant tobacco-growing history in a unique way.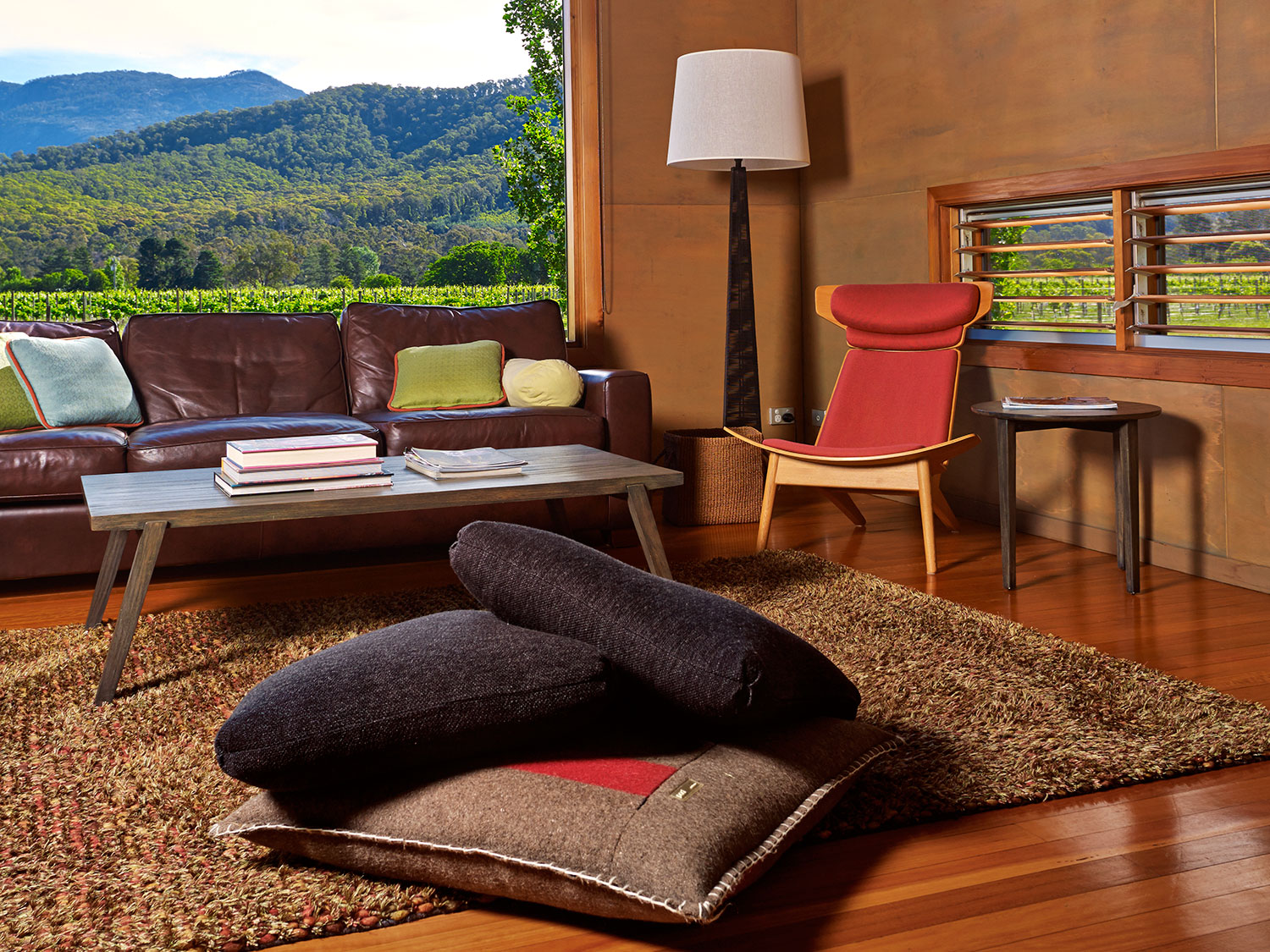 Two properties: Cavedon's Kilnhouse and Chinaman's Kilnhouse incorporate original 1930s corrugated iron tobacco kilns into their deceptively expansive floor plan designs; the third, The Sorting Shed, is constructed of form-textured box-moulded concrete walls mirroring a similar tobacco kiln on the property. Cleverly framing alpine valley and Mount Buffalo views, all three properties connect with their natural surroundings via expansive picture-frame window boxes, and inside-outside connective living spaces.
Grainger's masterful interior designs feature Arne Jacobsen-designed lamps, Holmegaard vases, Eames bird ornaments and Hans Wegner-styled chairs. Double glazing and concrete floors insulate the interiors from excessive heat and cold, and also protect from noise [What blizzard, Dear?] This provides faultless peaceful 'escapist' relaxation spaces.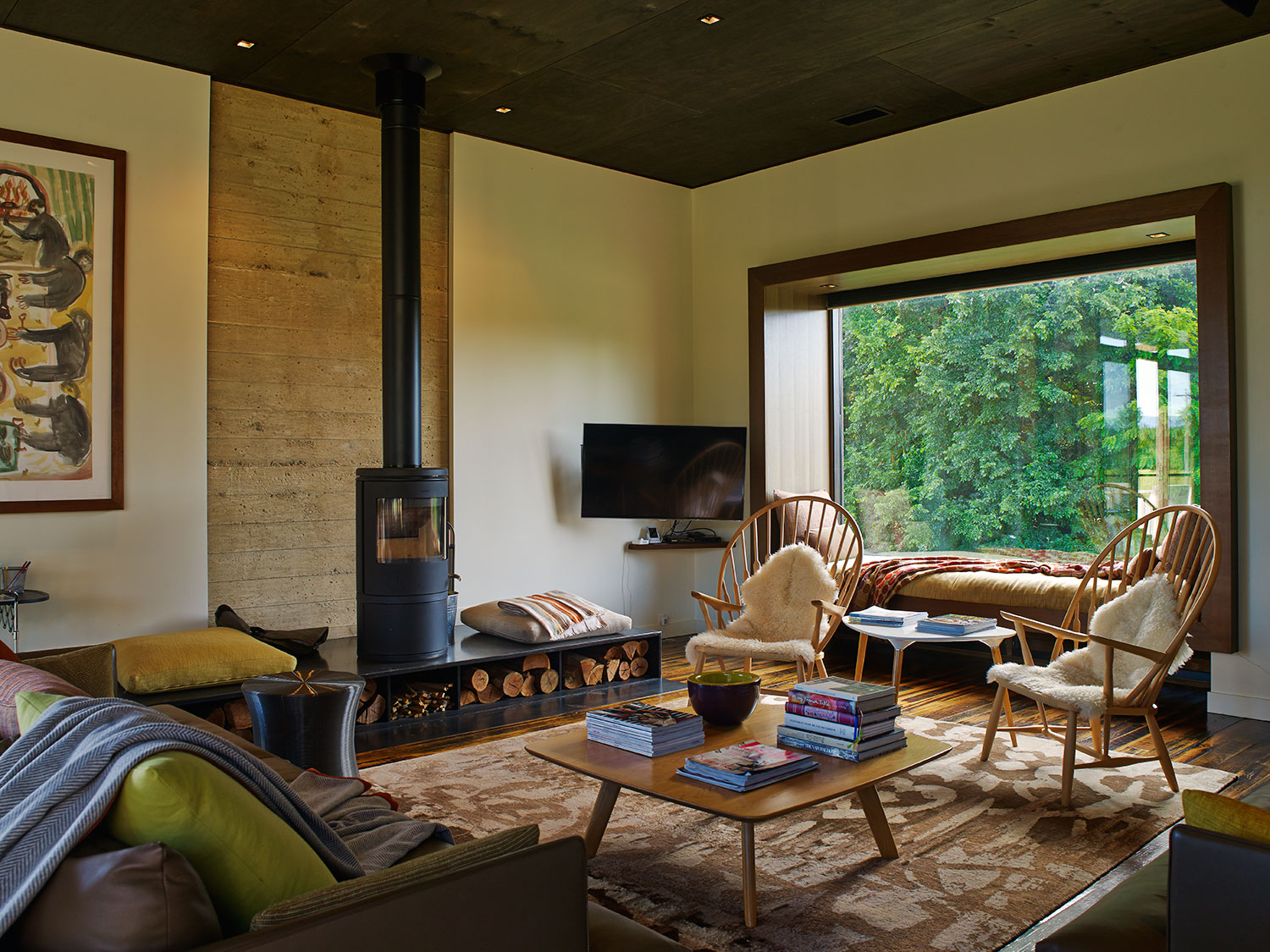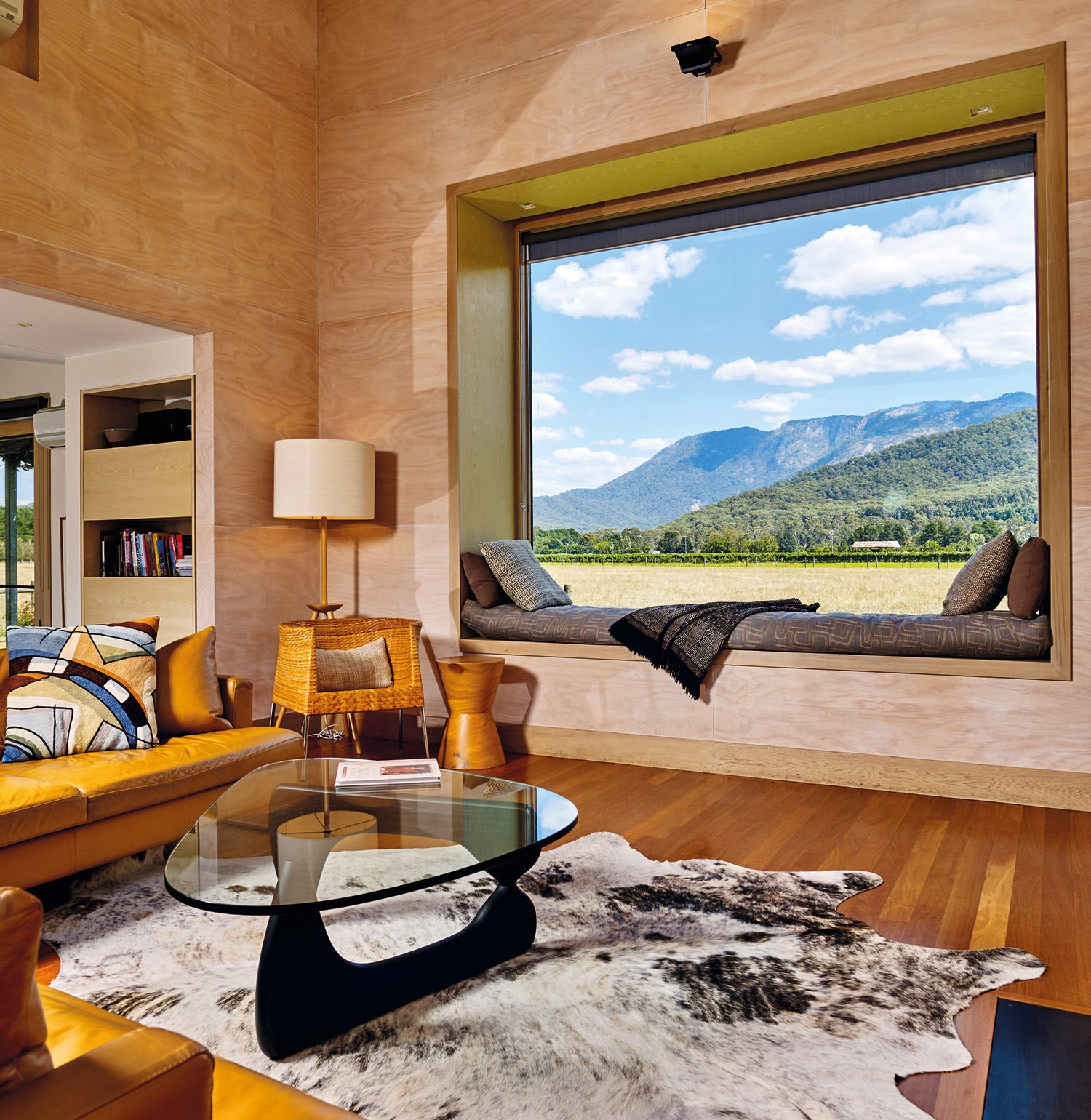 The Sorting Shed features a second story of recycled timber beams, boasting a New York loft open-plan lounge and kitchen living space with floor to ceiling glass showcasing more of those craggy mountain views and nearby valley vineyards. Although the property's residences – The Sorting Shed, Cavedon's Kilnhouse and Chinaman's Kilnhouse – were all designed by Draper and Grainger, they feature completely different building forms and layouts. Each is unified in style and attitude, a complete house amply equipped for both indoor and outdoor living in luxury.
The Kiln Houses
Cavedons Lane, Porepunkah, Victoria
Tel 0422 175 345
kilnhouse.com.au